Join our team
We are looking for people with a passion for farming, livestock, and a high-forage animal diet, a motivated salesperson who enjoys spending time with and educating your customers. If this describes you, we want you on our team!
At the core of our sales philosophy is "educational marketing and consultative selling," not just a sales pitch. We believe that providing accurate information to help the customer turn our seeds into a productive crop is just as important as making the sale, and the essence of earning customer loyalty.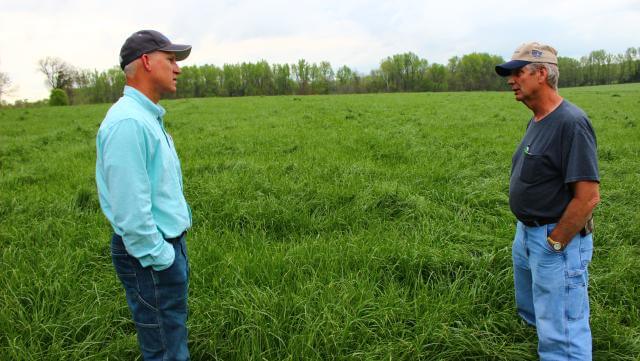 Benefits of becoming a dealer
When you join the Southeast AgriSeeds dealer network you share in our established and growing reputation as a leader in high-quality forage and cover crop seed genetics. We currently serve the Southeast region and are looking for better coverage within the region. We strive to provide each dealer with an adequate sales territory to maintain a thriving dealership. As such, many regions are already well-covered, but there are still many underserved areas that will benefit from new dealers.
As part of our team, you will receive:
A knowledgeable sales team, office and warehouse staff that are committed to your success
Regular opportunities for business development and technical training
Up-to-date, relevant research data about product performance
Promotional literature, cost-share advertising and exhibiting opportunities
Customer referrals from our main office
Test and show plots for our products in your area
Access to specialty order products and custom mixes
What we expect of our dealers
We expect our dealers to represent the values and goals of Southeast AgriSeeds. Since education and consultation are an important part of our company, we ask that you learn all about our products and how to use them, so you can help the farmer reach his goal. This will help you provide effective and personalized service to all farms and promote the entire Southeast AgriSeeds product line.
As a Southeast AgriSeeds dealer, we ask that you:
Be professional and courteous toward your customer
Purchase a required minimum amount of seed annually for resale
Pay invoices in a timely manner
Respect current Southeast AgriSeeds dealer territories and relationships with current customers.