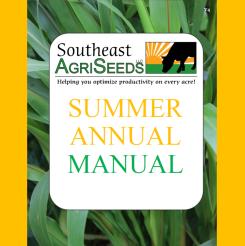 Summer Annual Manual
Summer annuals fill the "summer slump" of cool-season perennials. Explore our guide to see which products are right for your application and learn about planting, managing and harvesting summer annuals.
Download Guide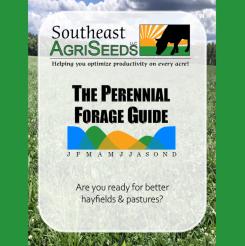 Perennial Forage Guide
Are you ready for better hayfields and pastures? Our perennial forage guide gives you practical knowledge and advice to help optimize your productivity!
Download Guide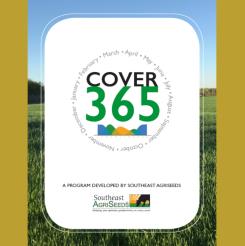 Cover365
Selecting, planting, and managing a cover crop can be overwhelming, so Southeast AgriSeeds is proud to introduce Cover 365, a program developed to make these steps seamless for your operation.
Download Guide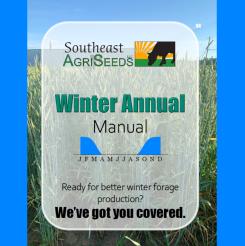 Winter Annual Manual
Which winter annual is right for my farm? This guide will help you determine the species, timing and management for many of the winter annual species we offer!
Download Guide