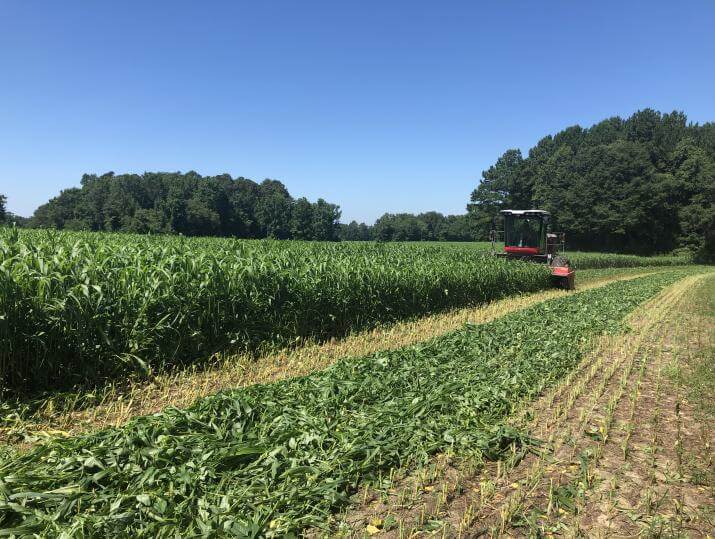 Sorghum sudan and cowpeas pair extremely well together. The sorghum sudan provides the bulk of the mixture, fiber, and energy. As the cowpea ages, it climbs the sorghum sudan to maximize it's nitrogen-fixing capacity and provide that high protein. A great blend for grazing or haylage.
Download Tech Sheet
See testimonials
Add new testimonial
---
Planting Instructions
Due to seed size, should be drilled. Calibrate the drill for best success. Plant into moisture when soils are 65 degrees and rising.
| | |
| --- | --- |
| Seeding rate | 40-60lbs/A |
| Planting depth (in) | 0.5-0.75" |
| Target harvest height | 2-5ft |
| Target residual height for regrowth | 8-10" |