Mixture
Rejuvenate 2,4,6,8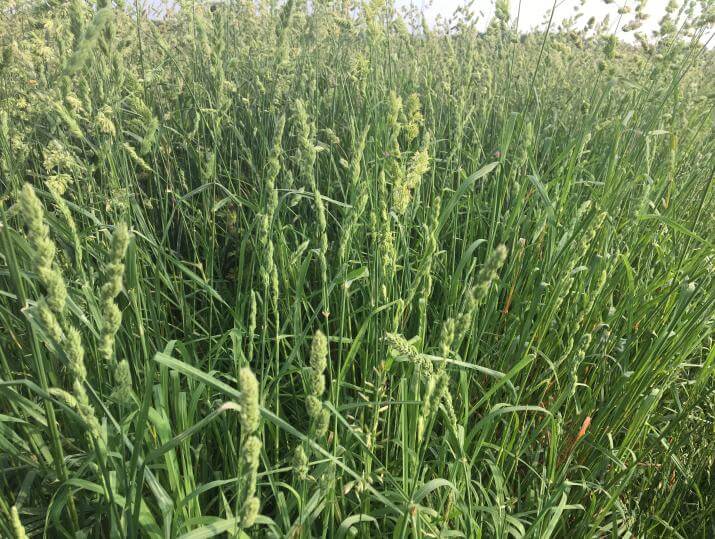 This interseeding mixture is perfect for maintaining productive, diverse pastures or hayfields. At 20 lbs/ac, you will be seeding:
2 lbs/ac of Renovation White Clover
4 lbs/ac of Kenland Red Clover
6 lbs/ac of Persist Orchardgrass
8 lbs/ac of Cajun II Fescue
This mix can help reduce KY-31 toxin load, increase pasture productivity, and offers an excellent mixture for building pasture diversity and rejuvenating pastures each year.
Download Tech Sheet
See testimonials
Add new testimonial
---
Mixture Components
Renovation
This stolon dense white clover persists through grazing pressure.
Kenland
A red clover that has twice the dry matter of white clover in the summer.
Persist
A southern selected orchardgrass variety that has proven to yield well in the humid environment.
Cajun II
Sturdy endophyte-free fescue.
Planting Instructions
Drill at 0.25" depth. Calibrate your drill to ensure an accurate rate.
| | |
| --- | --- |
| Seeding Rate - Drilled | 15-20 lbs/ac |
| Planting Depth | 0.25" |
| Target Harvest Height | Varies depending on grazing needs. |
| Target Residual Height | 4-6" |