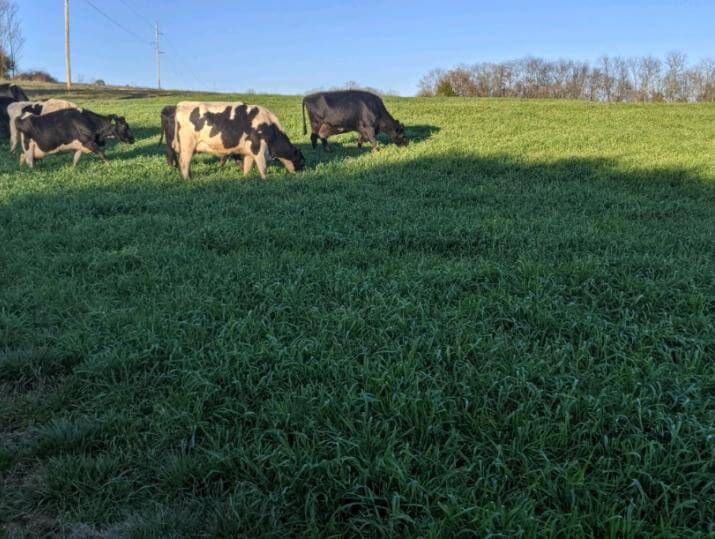 This high sugar variety is facultative, meaning that it does not need to go through a cold period to be productive. Thinner bladed than what you may see from 815i, but with a longer window of production. 
See testimonials
Add new testimonial
---
Planting Instructions
Drill at 0.5-0.75" depth. Calibrate your drill to ensure an accurate rate. Broadcasting without incorporation is not recommended due to seed size.
| | |
| --- | --- |
| Seeding rate- Cover Crop | 50-100lbs/A |
| Seeding rate- Grazed | 100-150lbs/A |
| Planting Depth | 0.5-0.75" |
| Target Harvest Height | 8-15" for grazing |
| Target Residual Height For Regrowth | 2.5-3" |